San Juan County has the second largest 4-H youth enrollment in the state of New Mexico with a membership of over 450 to 500 youth. The county fair provides 4-H members with a chance to show what they have learned with their completed projects, ranging from baking, electricity, and woodworking to training dogs and horses as well as raising and showing other livestock animals such as beef, swine, sheep, goat, rabbits and poultry. These projects teach the youth not only about their individual projects but responsibility for finishing what they have begun.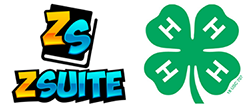 The 4-H Program in San Juan County challenges youth to gain knowledge in the areas of leadership, citizenship, personal growth and development, animal science, engineering science, plant science, natural science, cultural education, home economics, food and nutrition, consumer education and home management, as well as creative arts.
4-H Youth and Development
Our 4-H program provides a creative and supportive environment in which culturally diverse youth and adults can reach their full potential. Our local county program works to develop life skills to help young people become self-directed, productive citizens. We also work to empower adult volunteers who multiply the efforts of our local County Extension staff.
Enrollment
San Juan County 4-H Enrollment is CLOSED for 2023. Please check back in October 2023 for the new enrollment year.
4h/Welcome-to-the-San-Juan-County-4-H-family-We-are-excited-to-have-you-here.-The-4-H-youth-development-program-is-a-dynamic-non-formal-education-program.-4-H-provides-opportunities-to-learn-life-skills,-gain-kn.pdf
Resources and Links
4-H Club Resources
The San Juan County 4-H project list is available from the San Juan County Extension office or from your 4-H Club Organizational Leaders.
4-H Project List Information (2022-2023)
Visit the NMSU State 4-H website for the Adult Volunteer Leaders Background Application Form.
All new 4-H volunteer leaders need to complete a Disclosure and Consent Form as well as the Volunteer Application. Return these forms to the San Juan County Extension Office with a $5.00 processing fee. A leader enrollment form must be completed after being confirmed as a volunteer leader.
4-H Newsletters
San Juan County Projects Guide 4-H Green Sheets
4h/San-Juan-County-Green-Sheets-Project-Guide.pdf
Member Record Book Forms
Cloverbud Record Book Forms
End of The Year Nomination Sheets
4h/4-H-Memberer-of-the-Year-Nomination-Form.rtf
4h/Adult-Leader-Award-form.rtf
4h/Friend-of-4-H-Nomination-Form.rtf
---
Augusta Ahlm, 4-H Family and Consumer Science Agent
Phone: 505-334-9496
Email: arahlm@nmsu.edu