Cooperative Extension Service San Juan County
What is Cooperative Extension?
The Cooperative Extension System bridges the gap between our state's Land Grant University, New Mexico State University, and its people by translating research into education and action. With a presence in every county across New Mexico, Extension brings cutting-edge discoveries from research laboratories to individuals, communities, and businesses who can put knowledge into practice to improve their lives. Cooperative Extension responds to the needs of the community in which they participate, quickly adapting and developing programs to benefit the lives of San Juan County residents. Extension programs are supported through funding efforts from the USDA, the State of New Mexico, and the San Juan County Government.
Cooperative Extension empowers rural and urban communities of all sizes to meet the challenges they face, adapt to changing technology, improve nutrition and food safety, prepare for and respond to emergencies, and protect our environment. The San Juan County Extension Office houses four County Agent positions to assist community members. Bonnie Hopkins Byers, County Program Director and Agriculture Agent assists farmers, ranchers and community members through distributing information on all requests aspects of agriculture—from livestock to gardening. In addition, Bonnie assists with local food system development programs and strives to educate our community on best practices in regards to Agricultural Business. Rick Griffiths is our Family and Consumer Science Agent, and assists community members on aspects that occur in and around the home—from personal fiancé to emergency management. The office also has two 4-H Youth Development Agents, one of which is temporarily vacant awaiting an upcoming hiring process. Zane Webster is dedicated to assisting the youth of San Juan County, helping them put knowledge and leadership to work in our community through nearly 300 youth projects.
Join our team!
Apply on the NMSU Website by January 17 By CLICKING HERE
The San Juan County Cooperative Extension Service (CES) provides a creative and supportive environment in which culturally diverse adults and youth can reach their full potential. Extension programs work to improve the lives of citizens and assist youth in developing positive life skills and hands on experiences. Growing Forward Farm is a cooperative project between the SJC Administration and NMSU Extension. New Mexico State University is an equal opportunity/affirmative action employer and educator. NMSU and the U.S. Department of Agriculture cooperating.
Position oversee Growing Forward Farm Activities and outreach efforts as organizing the oversight of the 12 acre outdoor classroom. This position contingent upon continued funding for a minimum of two years. Must apply by 1/17/22 Day to Day tasks will include: Overseeing and maintaining farm operations including tractor work, irrigation invasive weed control, and general farm tasks. Planning, preparing and executing events such as farm tours and festivals. Work directly with schools, 4-H members and volunteers to plan and execute educational activities. Organizing volunteer work Work collaboratively with Extension staff
Requirements:
Bachelor's degree in Agriculture, Business or related field
One (1) year of professional experience
Located in Aztec, NM
San Juan County Extension Office
213-A S. Oliver Drive
Aztec, NM 87410
Phone: 505-334-9496
Fax: 505-334-7146
Email: sanjuan@nmsu.edu

Local Calendar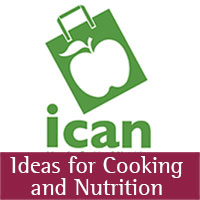 #discoverNMSUextension

Have a favorite NMSU Extension program or story?
Share with us how NMSU Extension has impacted your life.

Testing Schedule &
TAP online exam information
---
---
---
---
Like Our Programs on Facebook

4-H Youth Development

Agriculture

Family & Consumer Sciences
---