Growing Forward Farm Vision
Vision:
To create an outdoor education facility that will foster experiential learning opportunities around agriculture, youth and 4-H development and community health that will train and support the future endeavors of agricultural production in San Juan County.
Goals:
Create demonstration areas for hands-on application of ag principals

Host community and youth programs

Support the 4-H program through fundraising, activities and learning opportunities

Create a New Farmer Training program

Collaborate with community partners to support ag development and expansion in San Juan County
Group Tour Information
Spring Tour Dates: April 17th-28th, 2023. Contact fosteral@nmsu.edu to reserve your 4th grade class tour for Earth week.
Group and School tours of the Growing Forward Farm will begin June 15 and run through October 31. Farm tours must be made by request, with at least two weeks notice of the event. There is no fee for groups of less than 4 participants. School tours are recommended in 2.5 hour intervals. 4-H club requests will not incur a fee for tours. For special 4-H programs and activities please contact the 4-H agent directly.
Typical school tour participants will engage in six hands on demonstrations over 2.5 hours including:
1: Ag literacy: learning about the NWNM Local Food System, where and how food is produced.
2: Nutrient Cycling: learn about healthy soils and how the nutrient cycle works and benefits the food system
3: Historical orchards and their history in San Juan County, help crush fresh apples and sample pressed apple cider.
4: Farm free play: explore our garden, pumpkin patch and corn areas.
5: Gardening and nutrition: Participants will help harvest our raised bed gardens and create a snack together.
6: Pollinators and riparian areas: a scavenger hunt for all of the beneficial wildlife that help us produce food. Participants will engage in
Alternative activities may be made by special request.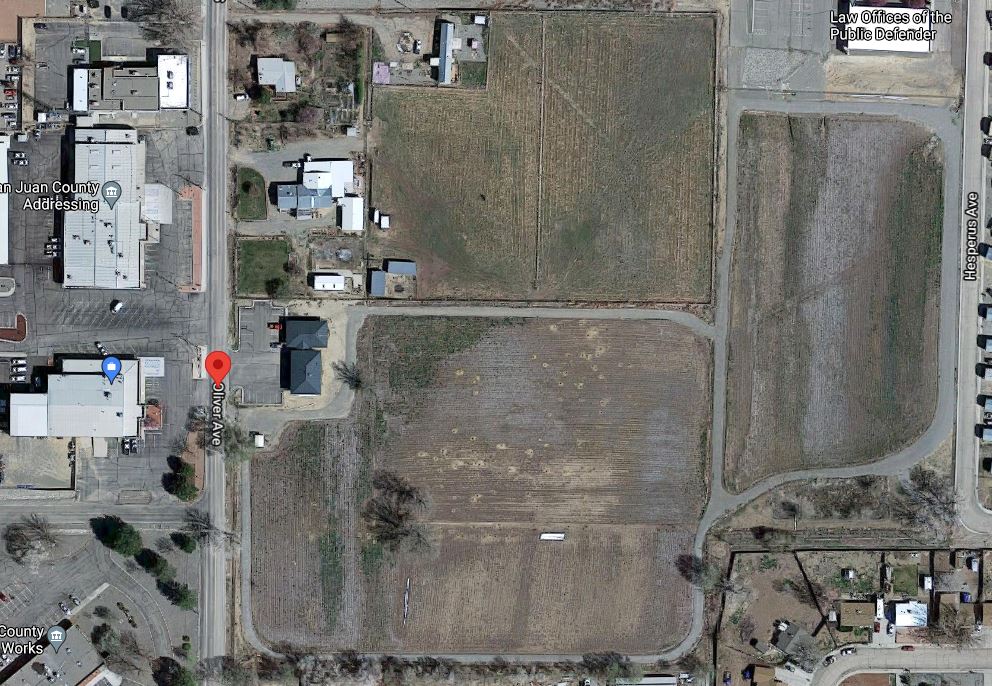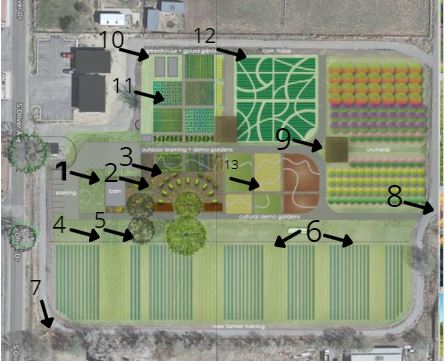 New Farmer Incubator at Growing Forward Farm
Join the Growing Forward Farm's New Farmer Incubator program to cultivate your farming and business skills with access to land, irrigation, wildlife fencing, compost, on-site market, and educational opportunities. The standardized dimensions of each plot will be approximately 50ft x 180ft (0.15 acres). Irrigation water, filtration systems and some irrigation equipment is available to all participants. If you would like to discuss a different plot size, the program coordinator will try to accommodate your preferred plot size.

Completion of this application will prompt a review process for approval into the program. Applications will be received until February 15, 2023.
Upon approval, farmers will have access to their plot no earlier than March 1st. Farmers may grow on an incubator plot for no more than 4 years, as long as they are in good standing and adhere to the property guidelines. Each farmer participant will pay a flat $250/year for accessing the farm and all of its amenities. Farmers will be required to complete a simple lease agreement, Farm Business Planning Workbook, and attend orientation training's facilitated by the program coordinator. Plots are limited and will be assigned based on the approval process.
Contact Bonnie Hopkins at bhopkins@nmsu.edu or 505-334-9496 for any further questions.
If you are interested in becoming a farmer in the New Farmer Incubator program, please contact the Extension office about the 2024 application process. 
Follow us on Facebook and Instagram for updates

To plan or schedule a farm tour, visit or event please contact:
Andrew Foster
213-A South Oliver Dr.
Aztec NM 87410
Phone: 505-334-9496
Email: fosteral@nmsu.edu