Growing Forward Farm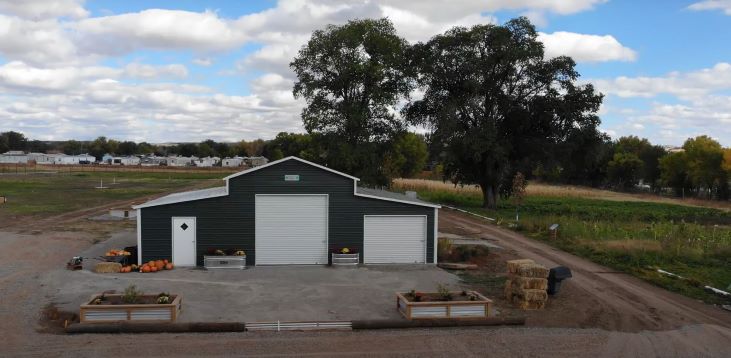 Growing Forward Farm Vision
Vision:
To create an outdoor agricultural education facility that will train and support the future endeavors of agricultural production in San Juan County.
Goals:
Group Tour Information
Group and School tours of the Growing Forward Farm will begin June 15 and run through October 31. Farm tours must be made by request, with at least two weeks notice of the event. There is no fee for groups of less than 4 participants. School or tour group fees are $5 per person, all donations to the farm are welcome. School tours are recommended in 2.5 hour intervals. 4-H club requests will not incur a fee for tours. For special 4-H programs and activities please contact Zane or Augusta directly.
Typical school tour participants will engage in six hands on demonstrations over 2.5 hours including:
1: Ag literacy: learning about the NWNM Local Food System, where and how food is produced.
2: Nutrient Cycling: learn about healthy soils and how the nutrient cycle works and benefits the food system
3: Historical orchards and their history in San Juan County, help crush fresh apples and sample pressed apple cider.
4: Farm free play: explore our garden, pumpkin patch and corn areas.
5: Gardening and nutrition: Participants will help harvest our raised bed gardens and create a snack together.
6: Pollinators and riparian areas: a scavenger hunt for all of the beneficial wildlife that help us produce food. Participants will engage in
Alternative activities may be made by special request.
Growing Forward Farm Pictures
New Farmer Training Program
The New Farmer Training Program at the Growing Forward Farm is a developing opportunity for young and expanding farmers in San Juan County. Trainees have the opportunity to grow on about 1/4 of an acre with support from the San Juan County Extension staff. The cost of the course is $100 for each participant, $50 for 2022 New Farmer Incubator participants at the Growing Forward Farm, and $50 off if you refer a friend! Checks or cash can be made out to San Juan County Cooperative Extension and dropped off or mailed to the 213 S. Oliver Drive Aztec, NM 87410 no later than 3/5/2022. If you wish to learn more about the 2022 New Farmer Incubator program, call or email Wes Medlock at 901-486-1344
If you are interested in becoming a farmer in the New Farmer Incubator program, Click HERE for application
Applications for 2022 are closed
Follow us on Facebook and Instagram for updates

To plan or schedule a farm tour, visit or event please contact Andrew Foster
213-A South Oliver Dr.
Aztec NM 87410
Phone: 505-334-9496
Email: fosteral@nmsu.edu